Post by FIERY VENGEANCE! on Dec 22, 2008 17:04:00 GMT -5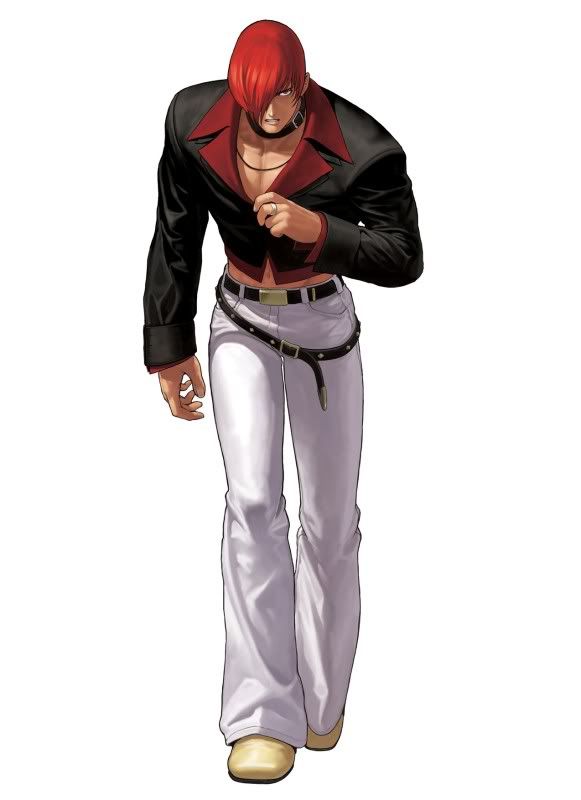 Iori Yagami, local King of Fighters badass and the eternal rival of Kyo Kusanagi, and also the co-owner of the Purple Flame Inn. You see, even fighters have to have day jobs.
---
Backstory
---
Originally, Iori had no interest in starting his own business. That was actually brought up by Chizuru Kagura. Iori had money, sure, but he had no location, nor an idea of which job. Nightclub owner was out of the question, for that was Mr. Big's schtick. Running a restaurant was out of the question, too.
and then... Akari Ichijo found him. Akari, being the sly, cunning teenage businesswoman that she is, suggested that Iori run an inn with her. Iori, at first, didn't find this idea too good, but the more he thought about it, the more it seemed plausible. After all, Akari had no family (besides the big lug Juzoh Kanzaki, who technically was adopted anyway), so no one would worry about her; she was an excellent businesswoman, and she could help him with the paperwork. And so, the Purple Flame Inn was born.
---
Personality
---
Iori, in the games he's from, has a bad case of attitude, anti-socialness, and just plain I-don't-care-itis. Oh, and a third-degree rivalry with the Kusanagi clan, Kyo in particular. However, he'd prefer not to fight if he doesn't have to. In this RP, Iori is quite social and he actually cares about his friends (those he has, anyway). But, his rivalry with Kyo still remains, just to a lesser degree. (I.E. "I don't want to kill you, I just want to beat you." this would be second-degree rivalry.)
---
Other
---
Controlled by: GalaxyFalcon (as of this writing called Striker/Stryker)
Originally Appeared In: The King of Fighters '95